Utrecht Zouk - Privates & Bookings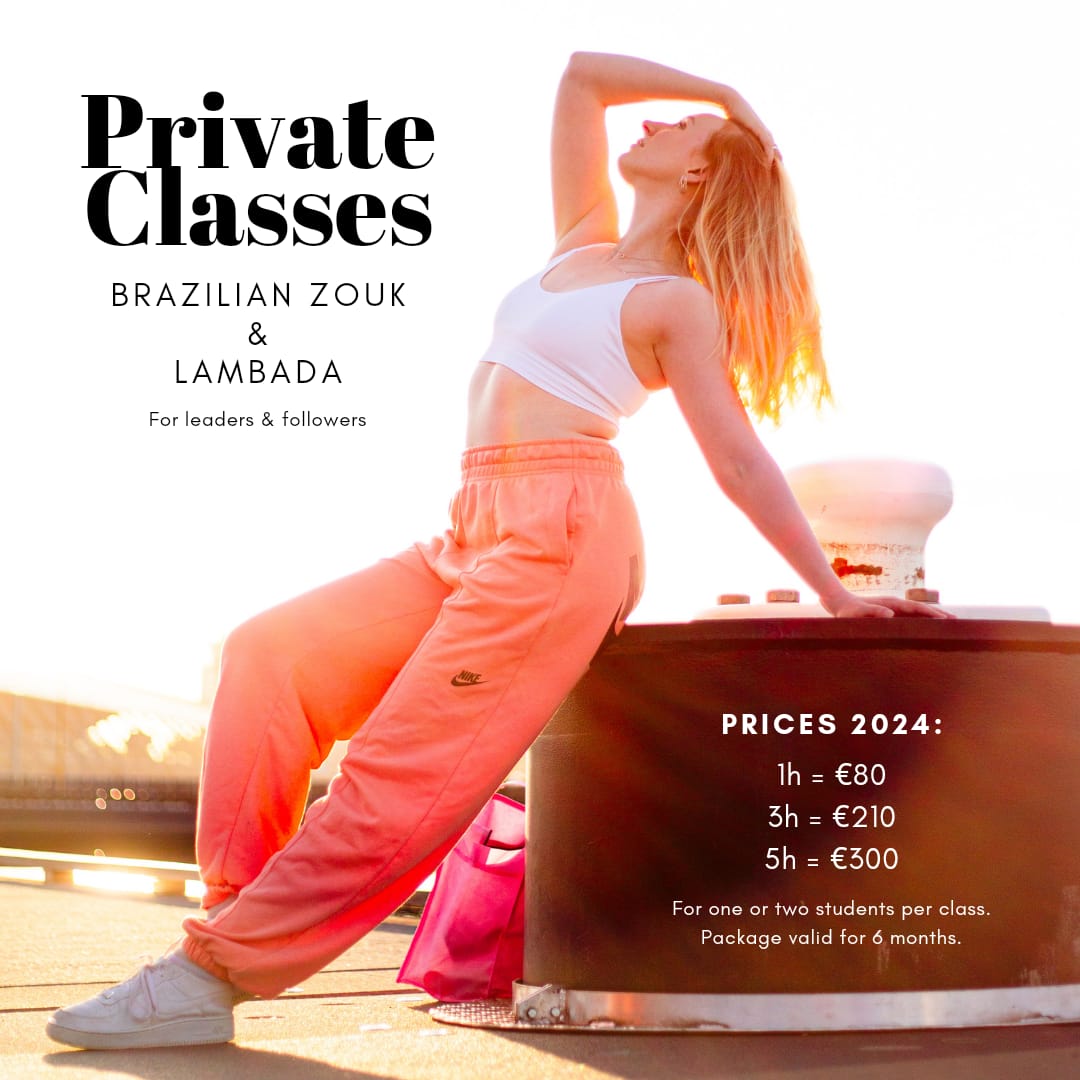 Looking to improve your dance skills, or no time to join our regular classes? Look no further! Book a private class with one of our experienced instructors, where we can work on fundamental techniques, footwork and style while having fun and building your confidence. Our private classes offer personalized attention tailored to your dancing aspirations. Whether you are a beginner or a seasoned dancer, we can adjust our private classes to your exact skill level and interests. Book your private classes today and take the first step towards perfecting your moves!
Contact us on utrechtzouk@gmail.com or send a Whatsapp message to Lisa (+31615901043) when you are interested in private classes with any of the teachers of Utrecht Zouk.